Service centre for ZEBRA PRINTERS for Indian Barcode corporation
Zebra card printer solutions offer improved personnel tracking, access control and secure ID badges. Choose from a broad range of single- or dual sided color card printers.  There is a Zebra card printer to meet all your business needs: from payment cards to driver's licenses, membership cards to employee identification badges, gift cards to ski pass IDs, and much more
ZEBRA ZXP SERIES 3 FOR INDIAN BARCODE CORPORATION
http://www.indianbarcode.com/product/card-printing-solution/zxp-series-3
The ZXP Series 3 is an ideal solution for mid-volume applications that require minimal operator training and excellent print quality. ZXP Series 3 printers offer advanced features , high print speeds and high capacity media options.
YMCKO RIBBON FOR ZEBRA ZXP SERIES 3 FOR INDIAN BARCODE CORPORATION
 ZEBRA ZXP SERIES- 7 FOR INDIAN BARCODE CORPORATION
http://www.indianbarcode.com/product/card-printing-solution/zxp-series-7
The ZXP Series 7 printer has an innovative design. It automatically adjusts to the thickness of the card, and ribbon loading is easy.With color coded guides and a clear LCD control panel, it's simple for anyone to use.
 ZXP SERIES 8.
http://www.indianbarcode.com/product/card-printing-solution/zxp-series-8
 Used For:
High & Mid-Volume Applications
High Security ID & Access Control Cards
Government ID
Secure & Batch Issuan
Zebra GK888t Label Printer Desktop BarCode Stickers Trademark Label Barcode Printer(203dpi,102mm/S,104mm)
Zebra GK888T Desktop Label Printer offer a comprehensive choice of Direct Thermal and Thermal Transfer printing method-each with distinctive characteristics to ensure your specific application is fully satisfied.
HIGH PERFORMANCE CARD PRINTERS
The ZXP Series 7 has superb photo-quality card printing in medium- to high-volume applications.It delivers fast yet reliable performance while offering users exceptional value by lowering the printer's total cost of ownership. Time after time, it prints sharp vivid cards with precise colour control
Used For:
Medium-to-High Volume Applications
Secure ID & Access Control Cards
Retail & Hospitality Cards
Education
 BARCODE RIBBOns
Labels can be printed using several differing printing technologies. However, one of the most popular methods is called thermal transfer printing which uses roll-form labels and printing ribbons. This technology requires lower heat settings to transfer a printed image than some printing methods such as a laser toner process. For this reason, you have the widest variety of paper and film label materials at your disposal, including an extensive choice of label adhesives to fit special labelingapplications
COLOR RIBBONS
No one has as many thermal transfer ribbons in as many colors as we do. We also sell process color thermal transfer ribbons for our family of digital color label printers which use thermal transfer technology.
http://www.indianbarcode.com/tag-Color-Ribbons
WAX RESIN RIBBONS
Wax / Resin ribbons are a combination of wax and resin based colorant substances in which resin substances hold a greater percentage. Wax / Resin ribbons are made of two or more layers. Resin substances have a higher melting point thus increasing the melting point of the ribbon
http://www.indianbarcode.com/tag-Wax-Resin-Ribbons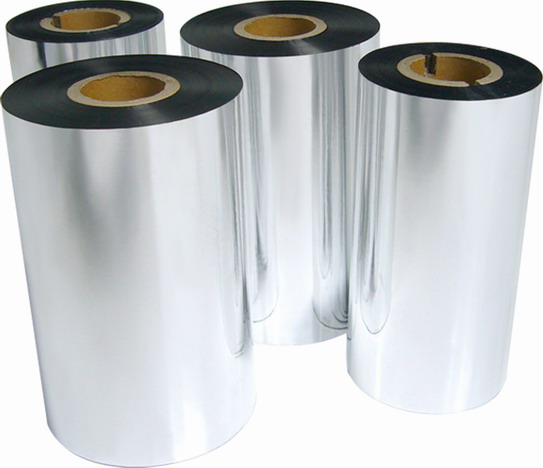 WASH CARE RIBBONS
Our Wash Care Ribbons are made and designed by using optimum quality materials and modern technology as per the industrial standards and norms. We adhere to the parameters of the national and international quality standards to provide the clients with utmost satisfaction in terms of quality.
http://www.indianbarcode.com/tag-Wash-Care-Ribbons
WAX THERMAL TRANSFER RIBBONS
http://www.indianbarcode.com/tag-Wax-Thermal-Transfer-Ribbons
Wax Ribbon is mainly used for paper  label  printing Higher  price wax gives edgeless and smooth printing we have low quality as well as high quality wax ribbons.
 RESIN RIBBONS
Resin Ribbons contain the highest percentage of resin materials. Most Resin ribbons are made up of two are more layers. Printing with resin ribbons is done at high energy levels or heat settings as resins have a high melting point. Low print speeds can be achieved due to the high energy levels required for printing.
http://www.indianbarcode.com/tag-Resin-Ribbons
SPARE PARTS FOR  ZEBRA PRINTERS
We service and repair ofZebra replacement parts are quality components made to Zebra's exacting engineering standards. These cost-effective components ensure that your printer continues to provide the quality, reliability.

माइंडवेयर (MINDWARE),
एस -4 , प्लॉट संख्या -7 (S-4, Plot No-7),
पॉकेट -7, पंकज प्लाजा (Pocket-7, Pankaj Plaza),
मेट्रो स्टेशन के पास , सेक्टर -12, द्वारका (Near Metro Station, Sector-12, Dwarka),
नई दिल्ली – 110078 ( भारत ) (New Delhi-110078 (India) ).
Tel: +91 11 46102688, +91 11 28032434
Mob: +91 85 27522688, +91 9717122688.
Email :- sales@indianbarcode.com
Web :- www.mindwareindia.com || www.indianbarcode.com ||www.pmlabels.com
Service centre for ZEBRA PRINTERS for Indian Barcode corporation
Zebra card printer solutions offer improved personnel tracking, access control and secure ID badges. Choose from a broad range of single- or dual sided color card printers.  There is a Zebra card printer to meet all your business needs: from payment cards to driver's licenses, membership cards to employee identification badges, gift cards to ski pass IDs, and much more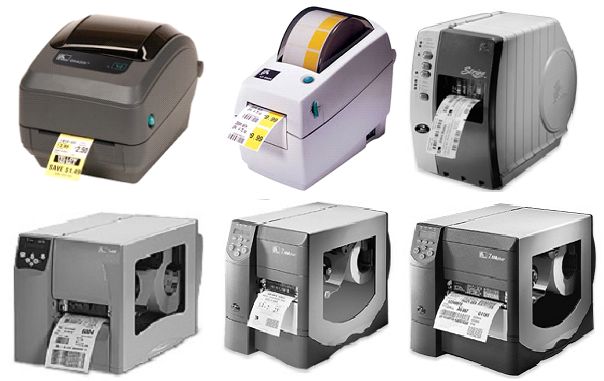 ZEBRA ZXP SERIES 3 FOR INDIAN BARCODE CORPORATION
http://www.indianbarcode.com/product/card-printing-solution/zxp-series-3
माइंडवेयर (MINDWARE),
एस -4 , प्लॉट संख्या -7 (S-4, Plot No-7),
पॉकेट -7, पंकज प्लाजा (Pocket-7, Pankaj Plaza),
मेट्रो स्टेशन के पास , सेक्टर -12, द्वारका (Near Metro Station, Sector-12, Dwarka),
नई दिल्ली – 110078 ( भारत ) (New Delhi-110078 (India) ).
Tel: +91 11 46102688, +91 11 28032434
Mob: +91 85 27522688, +91 9717122688.
Email :- sales@indianbarcode.com
Web :- www.mindwareindia.com || www.indianbarcode.com ||www.pmlabels.com