Barcode Labels Manufacturer in  Delhi NCR
Barcode is a machine readable language. Barcode can be printed on the label, so this is called as the barcode label. Barcode is printed by barcode printer. And the information present in the barcode is read by barcode scanner. Sometimes companies need to purchase the printer to print the barcodes. So Label OR BARCODE PRINTERS are ideal one, which is useful for any one.
Generally many people think that barcode is used only for products which are sold in the store. But barcodes are also used for many purposes, because of their ability to carry and retain the information quickly, even in the small places, the information can be scanned. There are many uses of barcode label such as:
Pricing products: This is the well known use of the barcodes on labels and stores. Barcodes are used on the products to know the price and other information about products. When a scanner scans the barcode on the label, the price will be installed into the cash register without any need to do the manual work to enter the price.
ID cards: Barcodes are used on ID cards as well. Through a swipe card system, such cards can be scanned. Barcodes on id cards are used to record the employees clocking on and clocking off times, and it also useful to provide security measure to the building.
Patient identification: Barcode labels are used in hospitals to store the information about the patients and their medication details. Barcodes labels are kept on the wristbands which are worn by patients and documents of patients.
Documents: Barcode labels are used or kept on the different documents which are returned to the government offices or other organizations. Date and time of the document return and information about who completed such documents are recorded by using such labels.
Thus, barcode labels are used for many purposes. Because of this the popularity of the barcodes and barcode labels are increasing day by day.
Types of Barcode Labels
These labels work in all Citizen, Zebra, Printronix,Sato, Intermec, Datamax and many other branded printers. Just select the label size, core size and outer diameter size for your printer. If you don't see your size, give us a call and we will match the thermal transfer labels that meet your need.
Direct thermal labels do NOT use a ribbon. Direct thermal barcode labels react to the heat from the print head. This sensitivity to heat makes the label life less than a thermal transfer label. These labels will fade over time. The coating on the direct thermal labels today do make them a little less sensitive to sun light though.
Cognitive Barcode Labels
Cognitive manufactures printers and high quality   Barcode Labels for use in their industrial, desktop, direct thermal, thermal transfer and portable printers. Select your label size and material below. If you do not see your size, give us a call. We will be happy to match the right size and material for your Cognitive label needs. In Indian barcode Dwarka sector 12 Delhi is best manufactures labels to the exact specification for these printers.
We have the largest selection of laser and inkjet adhesive labels. Our standard self adhesive label comes with permanent adhesive on 8.5 x 11″ sheets and a peel off liner. We also offer adhesive labels in a wide variety of colors and materials. Additionally, we carry a REMOVABLE ADHESIVE Labels that can be repositioned or removed with little-to-no adhesive residue left behind.
Tamper evident labels
Today there are numerous options when expect the anti-counterfeit solution. The first point to realize is that nothing is tamper evident labels or tamper resistant. If someone wants to tamper with a product they will be able to. Tamper evident labels and Security tape come into play by providing tamper evidence, or an indication that something has been tampered with. This tamper evident labels tamper evidence or tamper indication is achieved with the aid of aggressive adhesives and materials.
Removeable labels
Removable Labels allow the user to remove or reposition the label without leaving a sticky residue. The durable polyester label easily conforms to radius surfaces and is ideal for reusable shipping containers, inventory shelving, work-in-process applications or any other applications where items are subjected to repeat labeling. Removable Labels can be printed in one or two of our standard colors and include a company logo or stylized type.
The  barcode VAULT  00024 Jewelry  is a thermal transfer, white, polypropylene, label with a permanent acrylic adhesive. Offers excellent durability and chemical resistance. Suggested applications include, jewelry tags and ring labels.
Freezer labels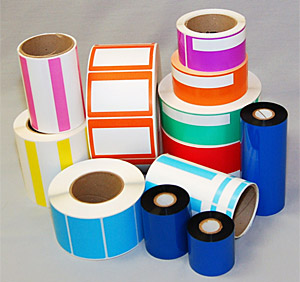 Freezer Labels and Frozen Surface Labels – guarantee you high quality text or barcode images easily legible after being stored in conditions ranging from -20°c right through to -80°c. Well you no longer have to imagine, with Brady's durable range of materials designed to withstand freezer storage environments tracking samples is now made a whole lot easier.
Cryogenic labels
Labels are chemically resistant and adhere to all plastics without cracking, peeling, or degrading.
Perfect for cryogenic storage and can take the heat as well—withstand temperatures from -196°C to 150°C.The heat resistant, stay-flat sheets will not jam in laser printers Labels withstand conventional and cryogenic storage (vapor & liquid phase nitrogen storage) to -196°C. Boiling water baths to 100°C and dry heat up to 150°C. Polyolefin labels adhere to all plastics, glass, and metals. Resist detergents, oils, solvents, and caustic agents without peeling or falling off. Note: Do not apply to moist or silicon zed tubes
Indian  Barcode Corporation is the biggest labels and ribbon manufacturer in  Delhi NCR.
Contact Us Best Prices:
Indian Barcode Corporation (MINDWARE)
Near Metro Station, Sector-12, Dwarka, New Delhi-110078(India)
09717122688/09910822688